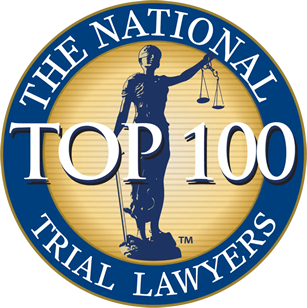 The National Trial Lawyers
---
The National Trial Lawyers Top 100 is an invitation-only professional organization composed of the premier trial lawyers from Florida who meet precise qualifications as civil plaintiff and/or criminal defense trial lawyers. Selection is based on a thorough multi-phase objective and uniformly applied process which includes peer nominations as well as third-party research. Membership is extended only to a select few of the most qualified attorneys who demonstrate superior qualifications of leadership, reputation, influence, stature, and public profile measured by equitable and uniformly applied standards in compliance with state bar and model rule.
Best of the Best Attorneys
---
Law Practiced at a Higher Standard. This honor is reserved for those lawyers who exhibit excellence in their practice. Of the 1.3 million attorneys practicing in the United States less than .05% of Attorneys will receive this distinction. Selection to this list provides independent third-party validation as an attorney and practice and influences potential new client's hiring decisions. New clients can be assured that they are hiring the absolute Best of the Best!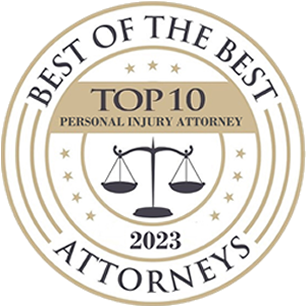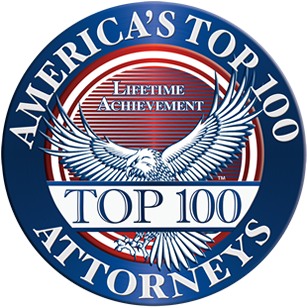 America's Top 100 Attorneys
---
Only 100 attorneys in each state* will receive this honor and be selected for Lifetime Achievement Membership among America's Top 100 Attorneys®. Selection is not achieved based on a single accomplishment or a single great year of success, but rather on a lifetime of hard work, ethical standards, and community enriching accomplishments that are inspiring among the legal profession. This honor is not given every year, or every 10 years; it is given but once-in-a-lifetime.
Attorney & Practice Magazine
---
Our list recognizes the significant achievements of those attorneys whose practice elevates the standards of their State's Bar as well as providing a benchmark for other practitioners. Our list encompasses industry leaders who have been featured on networks such as ABC, NBC, CBS, MSNBC, FOX, the New York Times, The Washington Post, Time and Newsweek.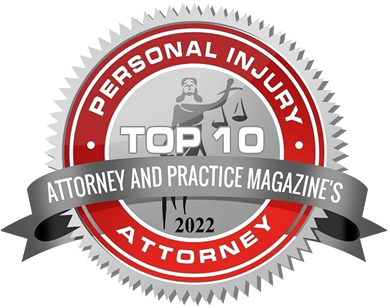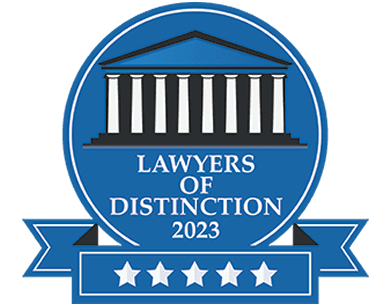 ---
Lawyers of Distinction Members have been selected based upon a review and vetting process by our Selection Committee utilizing U.S. Provisional Patent # 62/743,254. The platform generates a numerical score of 1 to 5 for each of the 12 enumerated factors which are meant to recognize the applicant's achievements and peer recognition. All applicants must be licensed to practice law. Members are then subject to a final review for ethical violations within the past ten years before confirmation of Membership. A Lawyers of Distinction Nomination does not guarantee membership and attorneys may not pay a fee to be nominated. Attorneys may nominate to Lawyers of Distinction their peers whom they feel warrant consideration. The determination of whether an attorney qualifies for Membership is based upon the aforementioned proprietary analysis discussed above. Membership is not meant to infer any endorsement of Lawyers of Distinction by any of the 50 United States Bar Associations or The District of Columbia Bar Association. Any references to "excellent," "excellence," or "distinguished" are meant to refer to the Lawyers of the organization only and not to any named member individually.
---
Super Lawyers selects attorneys using a patented multiphase selection process. Peer nominations and evaluations are combined with independent research. Each candidate is evaluated on 12 indicators of peer recognition and professional achievement. Selections are made on an annual, state-by-state basis. The objective is to create a credible, comprehensive and diverse listing of outstanding attorneys that can be used as a resource for attorneys and consumers searching for legal counsel. Since Super Lawyers is intended to be used as an aid in selecting a lawyer, we limit the lawyer ratings to those who can be hired and retained by the public.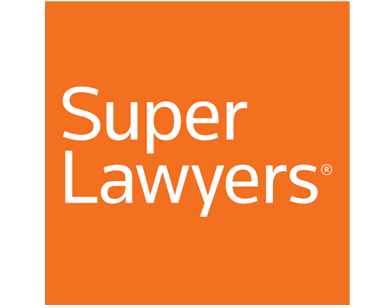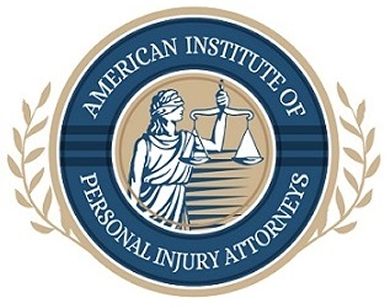 American Institute of Personal Injury Attorneys
---
Many Attorneys can achieve high degrees of success but this is often times at the expense or satisfaction of the most important person in the case- the client. The American Institute's Personal Injury Division looks for Attorneys that have achieved unparalleled success but most importantly have done so for the benefit of their client. Very few Attorneys can do so and our organization recognizes this significant achievement.
American Academy of Attorneys
---
The American Academy of Attorneys has a mission to promote and support the work of attorneys nationwide as they pursue justice for their clients. By invitation only, we provide attorneys with valuable resources allowing them to represent their clients at an elite level. Members not only attain recognition of their work they are now part of an ever-growing network of attorneys who exemplify the top-tier representation we look for. Each attorney is held to the highest professional standards of ethics.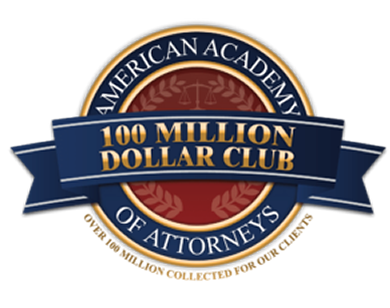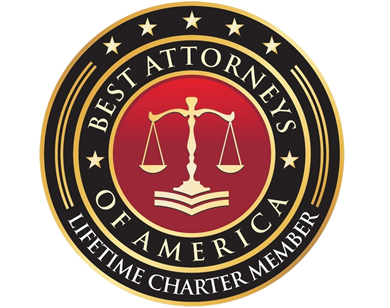 Best Attorneys of America
---
Best Attorneys of America® is becoming one of the most celebrated and respected groups of Attorneys in the country featured in our National Directory. Membership is extremely selective, carefully screened and limited to the most qualified and accomplished Attorneys in the United States. With these high standards, less than one percent (1%) of the Attorneys of the United States have been invited by us to be a Member of Best Attorneys of America. Our Attorneys have an extraordinary level of legal expertise, competency, professional reputation and ethical standards. Simply the BEST!
Million Dollar Advocates Forum
---
Established in 1993, the Million Dollar Advocates Forum (which includes the Multi-Million Dollar Advocates Forum) is one of the most prestigious groups of trial lawyers in the United States. Membership is limited to attorneys who have won million and multi-million dollar verdicts and settlements. There are over 5000 members throughout the country. Fewer than 1% of U.S. lawyers are members.